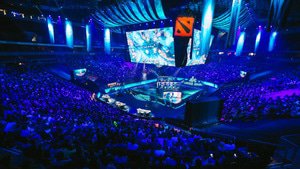 Ever since its introduction to the industry, eSports has been a popular game category among its gamers and the gaming community. Numerous eSports games are being hosted in several platforms online and even in large arenas worldwide. These include popular game titles like Dota 2, League of Legends, Counter-Strike: Global Offensive, Starcraft II, Halo, Overwatch, and many other multiplayer games.
Thus, electronic sports league and tournaments are now being organized by reputable eSports organizations and groups to cater to its growing followers. Aside from the participating in different gaming sessions, players also battle it out to win huge eSports prize pool at stake. These events give them a shot to earn their spot in the eSports gaming ladder and be known in the industry.
Apart from the competition, eSports audience are also treated into a one-of-a-kind experience which gives them excitement every time their favourite players and teams participate in an electronic sports league. Join StripesGamer as we discover some of the most popular eSports gaming events hosted around the world.
Dota 2 International
Also known as The International, this Dota 2 gaming event hosted by Valve made its impressive introduction in Germany last 2011 with $1.6 million at stake for its champions. This was then won by a notable team from Sweden, the Natus Vincere. Unfortunately, they were pushed back from the leaderboard and ended in the 14th place on the recently concluded tournament. Wings Gaming from China emerged as the champion and won over $9 million.
The popularity of The International has brought more teams competing with each other every year. It also earned its spot as a mainstay in live game streaming platform for its growing live audience worldwide.
League of Legends Worlds
On the other hand, League of Legends (LoL) Worlds is also considered as one of the most followed and watched eSports tournament today. Different regions worldwide are participating in this huge gaming event which uses a knock-out tournament scheme. Teams will continuously compete with each other until one of them emerges victorious and win the bragging rights as LoL Worlds champions.
Call of Duty Championship
This is an annual tournament of this popular first-person shooter (FPS) game wherein teams compete with each other in several qualifying rounds to advance to the championship stage. Call of Duty Championship made its debut in 2013 with Call of Duty: Black Ops II which was won by Fariko Impact. This 2013 event was played using the Xbox 360 console.
World Championship Series Global StarCraft II
Who would have thought that this sci-fi, military strategy themed-game will be a worldwide sensation, especially in eSports gaming? World Championship Series Global StarCraft II was first introduced by ESL and DreamHack where its debut tournament offered a $2 million prize pool.
StarCraft players battle it out to earn their spot in the playoffs and advance to the championships.
World Cyber Games
World Cyber Games (WCG) is considered one of the most unique eSports events in the industry today. WCG somehow emulates the gaming scheme of the Olympic Games wherein it caters various video games like League of Legends, Warcraft, FIFA, StarCraft, Street Fighter, and many others. Just like the Olympics, players also compete for the gold, silver, and bronze awards.
This event is being hosted by World Cyber Games Inc. from South Korea, which is also supported by Microsoft and Samsung Electronics.
Apex
But for gamers who are still young at heart can enjoy some of their favourite game titles like Pokemon and Super Smash Bros. in the Apex tournament. There are several fighting video games featured in this eSports event which can win champions huge amounts of cash prizes.
ESL Pro League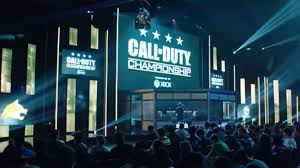 ESL Pro League is managed and hosted by one of the world's major eSports provider in the industry today, the Electronic Sports League (ESL). This tournament currently hosts Counter-Strike: Global Offensive (CS: GO) for nine weeks wherein the champion can win as much as $1 million.
Kiev Majors
This single eliminations tournament which hosts prominent eSports players and teams like Team Liquid, Wings Gaming, Vitus.Pro and Evil Geniuses is considered one of the biggest tournaments in the industry today. Kiev Majors currently caters 25 countries worldwide which can earn one of them as much as $3 million.
Intel Extreme Masters
Meanwhile, Intel Extreme Masters is considered the longest-running eSports gaming event which has been in the industry since 2006. It currently hosts five events annually with stops in Australia, South Korea, Poland, China, and the USA. The recently concluded tournament has set an audience record of 173,000 people watching the games live and 46 million online viewers.
Intel Extreme Masters features popular eSport titles like League of Legends, Counter-Strike, Overwatch, and StarCraft II - which are also offered in several sportsbook sites. These games are readily available for live streaming in various applications and software.
There are other eSports sites where you can bet in different regions worldwide. Players and viewers just need to regularly check the eSports calendar of events - which is usually available online - to follow these featured eSports tournaments.