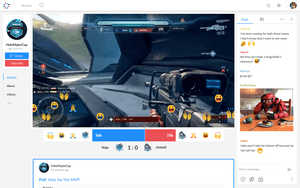 eSports gaming has already gained its prominence and popularity among its players and even audiences worldwide. Its development from simple gaming tournaments to major eSports games and events , eSports has truly acquired a growing following throughout the years. Thus, to cater its broad community of gamers and viewers, several platforms are now hosting free eSports coverage of some popular game titles like Call of Duty (CoD), League of Legends (LoL), Defence of the Ancients 2 (Dota 2), Counter Strike: Global Offensive (CS: GO), Overwatch, Halo, and Starcraft II.
However, most coverages of these eSports games can only be viewed online. As of the moment, no television channel yet is developed to independently stream eSports games and events. Hence, eSports can now download and access different eSports streaming platforms and applications to watch and to bet on eSports games .
Teamliquid.net
One of the known eSports streaming platforms available in the market today is Teamliquid.net. It started as an independent online community which features reviews, guides, and updates on Starcraft. It then developed its organization into a multi-channel gaming group to cater more eSports games like Dota 2, Street Fighter, CS: GO, Super Smash Bros, and Starcraft II: Wings of Liberty. Teamliquid.net also started managing and supporting professional eSports players and teams.
Aside from the usual Starcraft news and features, Teamliquid.net is now streaming live eSports games and tournaments for its previous followers and new audiences.
Dailymotion Games
On the other hand, Dailymotion Games is a known eSports gaming platform for regular and average gamers who are still building their own audience and following. Dailymotion showcases video uploads from its new users to give them a chance to shine on their own. It may not be as familiar as other live eSports platforms today, but it truly supports uprising eSports talents in the industry.
Smashcast.tv
Smashcast.tv is another streaming platform making its own name in the industry today. Compare with the usual broadcasting features of other online streaming applications, Smashcast boasts its built-in audience engagement features which allow its streamers and users to manage their videos, viewers, subscribers, and followers easily. This lets them control their audience reach and know which materials are popular and appealing to the market.
Smashcast.tv is also a reputable organizer and event partners in huge eSports gaming tournaments and events.
YouTube Live Gaming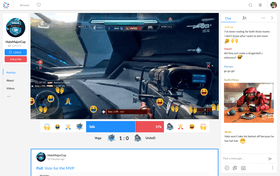 Aside from streaming random videos from its community, YouTube is now hosting a special channel for its Live Gaming uploads. eSports fans and followers can readily access this YouTube portal to find and watch their favourite eSports teams and players competing in huge gaming tournaments.
These include events of LoL online, CS: GO, and other similar games which are being hosted by credible gaming organizers of events like Major League Gaming, LoL eSports Live, Rainbow Six Pro League, ESL Counter Strike, and eSports Championship Series (ECS). ECS is considered one of the biggest partnerships YouTube has landed to host series of CS: GO events in different regions across the globe.
YouTube Live Gaming also boasts its user-friendly interface which is similar to the usual look of the site. It is also made compatible with mobile devices to reach gamers and eSports fans who are always on-the-go.
Twitch
Thus, one of the most used live streaming platforms in the industry today is Twitch. This digital and online platform has gained its popularity among 1.5 million users and almost 100 million viewers per month. Aside from this huge following, Twitch is now streaming numerous eSports games like Call of Duty live stream, League of Legends live game twitch, Dota 2, Overwatch League, and Hearthstone.
Twitch is now streaming majority of the biggest eSports events and tournaments worldwide.