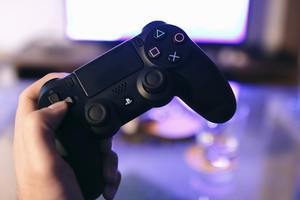 eSports, also known as electronic sports, is a growing gaming industry of competitive online and LAN video gaming. At stripesgamer.com, these include gaming sessions of famous game genres of first-person shooter (FPS) games, multiplayer online battle arena (MOBA) games, and real-time strategy games. Some of the most popular titles under these game variants are League of Legends (LoL), Defence of the Ancients 2 (Dota 2), and Counter Strike: Global Offensive (CS: GO).
These games are very popular in the industry making them staple game options for huge gaming events and tournaments worldwide. These major eSports tournaments include the LoL World Championship and The International: Dota 2 Tournament which host large audiences both live and online, as well as huge prizes for its tournament winners.
eSports Bookmakers and Markets
Due to its growing prominence in the industry, different bookmakers or eSports online betting sites are now enticing its gaming crowd to also earn while watching their favorite eSports games. This involves them on wagering for their favored players and teams who they think will emerge as the tournament's champion.
eSports fans who want to place their stakes on board can consider some of these trusted eSports betting sites. These include known bookmakers such as Bet365, Unibet, William Hill, Ladbrokes, Sports Interaction and Pinnacle which allows its interested market to bet on video games of their choice available in various types of wagering markets.
These wagering markets include the Money Line scheme wherein players just need to choose the team to win their wager equivalent.
Meanwhile, the Handicap system involves the bookmaker balancing out the winning chances of both competing sides. The "positive handicap" is given to the less-favored side, whereas the "negative handicap" is given to the more favored side. The positive handicap wins if they lose less than the handicap figure played, the match is a draw, or they win the game. On the other hand, the negative handicap only wins if their side finishes with points more than the handicap value.
Players can also place their wagers using the over or under scheme, also known as the Totals system. They just need to predict if the final total score will be over or under the predefined value of the bookmaker. LoL and Dota games are determined with the number of kills accumulated; whereas CS: Go is gauged on the number of rounds completed.
Lastly, players may try placing their stakes outright to the winning side of the eSports event.
How to Place Wagers in eSports Games
Now that the different types of wagering markets have already been discussed, it is now time to identify the best wagering strategies on some of the different eSports games in the industry today.
Defence of the Ancients 2 (Dota 2)
This real-time strategy game is played by two teams composed of five players per team. Each of the players control one Dota 2 hero which has its own skills, abilities, roles, and game style. Players need to eliminate opposing heroes to earn experience points for their hero upgrades and improvements, as well as gold coins for equipment purchases.
The goal of this game is for a team to completely destroy the "Ancient" or the large structure found in their opponent's base to win the game.
There are various eSports tournaments which host Dota 2 games for its players. These include major events like The Defense, DreamHack, SLTV Star series, and The International.
Dota 2 stake players can wager using the Total, Money Line, or Outright markets. For advanced wagering players, they may also consider Handicap or Total Killings Dota bet systems for huge payout values.
League of Legends (LoL)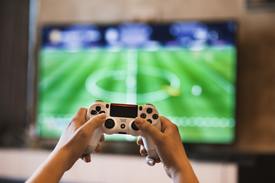 League of Legends, commonly known as LoL, is somehow similar with Dota 2 in terms of gameplay and in-game mechanics. Players choose their preferred character from a pool of 134 champions who have varying skills, abilities, and game styles. Each team has to advance through several lanes to reach their opponent's base and destroy the "Nexus" to win the game.
They may purchase items and equipment with their earned gold, as well as upgrade their champion's skill set and abilities to take control of the game's phasing. This game requires proper coordination and unified game plans among team members to excel and defeat the opposing team.
LoL is currently hosted in major eSports leagues like Intel Extreme Masters, IGN Pro League, and Major League Gaming. The game also has its own gaming tournament dubbed as the League of Legends Championship Series which highlights huge cash prizes for its winners.
In terms of its recommended wagering market, LoL is best played with the Money Line system which solely depends on the final result of the game. If the favored team wins, then the stake wins. The winning odds of this LoL bet hugely depends on the win-loss record of the participating teams before the match commences.
Counter Strike: Global Offensive (CS: GO)
Counter Strike: Global Offensive or CS: GO is considered as one of the most played first-person shooter (FPS) game in the eSports industry today. This game features two teams, the Counter Terrorists and the Terrorists, battling it out to eliminate members of the opposing team or complete in-game objectives to win the round.
These in-game objectives involve the Terrorists planting an explosive and making sure it explodes before it gets diffused by the Counter Terrorists or before the time runs out. First team to earn 16 rounds or points wins the match.
CS: GO is currently hosted in gaming tournaments like ESL One, FACEIT, PGL Major, ELEAGUE, ECS, Dreamhack, ESEA, and SLTV StarSeries.
Online wagers can be placed with a Money Line scheme wherein stakes should determine which team will win the match. Just like any other Money Line dependent games, CS: GO match betting odds usually depend on the win-loss record of the participating teams.